Charleston's pop-up restaurant culture is on the rise as chefs use local breweries, parking lots or area restaurants to introduce concepts at specialty dinners and events.
Several notable restaurants, including Xiao Bao Biscuit, Daps Breakfast & Imbibe and Lewis Barbecue, started as pop-ups.
This type of service only grew during the coronavirus pandemic, given the high startup costs associated with restaurant ownership, and more chefs are viewing pop-ups as viable long-term business ventures.
Unfortunately, a scroll through social media is quite often the best way to find these roving chefs.
The Post and Courier's "Pop-Up Picks" series will give readers more access to the area's top pop-ups, both new and established.
Every two weeks, we'll preview an upcoming pop-up breakfast, lunch or dinner and highlight the chefs behind it.
Below, you'll find the first installment of the Pop-Up Picks series, in which we preview an all-vegan dinner taking place on James Island Nov. 13.
Charleston chef bringing vegan approach to familiar Filipino favorites Nov. 13
The Philippines is known for dishes like adobo, kare-kare, sisig and lumpia, just to name a few.
These and many other Filipino eats have one thing in common: meat. In fact, animal protein is often the base note driving layers of flavor.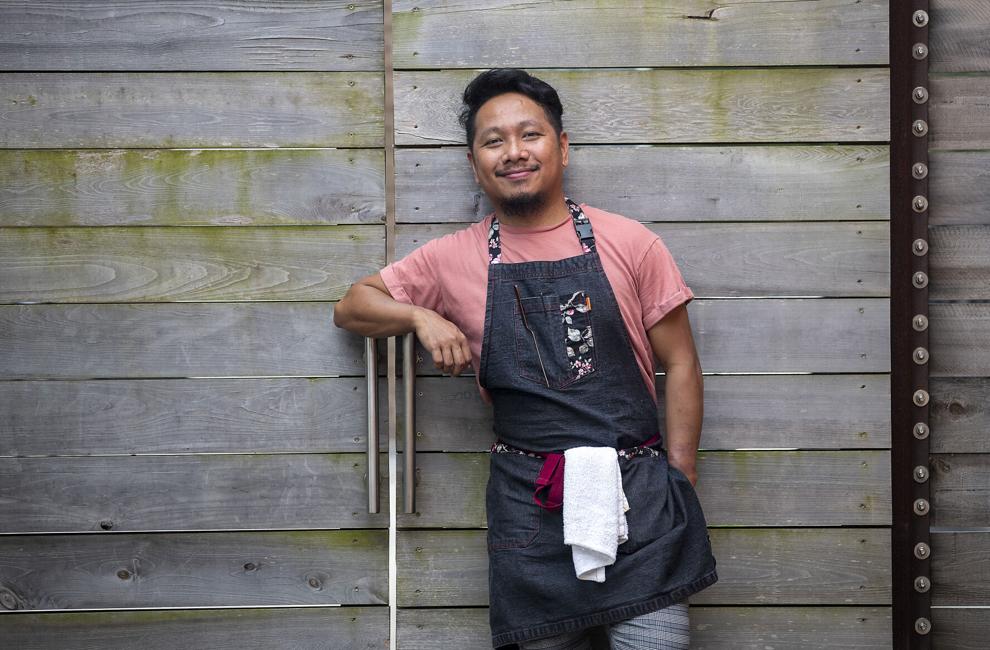 That won't be the case Nov. 13 on James Island.
Starting at 6 p.m., Nikko Cagalanan, chef and owner of Mansueta's Filipino pop-up, will serve a five-course, all-vegan "Forage to Table" meal with April Punsalan of Yahola Herbal School.
In addition to her six-week class teaching the foundations of herbalism, Punsalan offers two foraging walks per month at Yahola. After attending three adventures, Cagalanan found himself drawn to the plants, herbs and vegetables he realized were right under his nose in Charleston.
"That was actually the first foraging adventure I did," Cagalanan said. "I just loved everything about it, all the different plants that are edible that you don't realize that it is."
Punsalan says the Charleston area is filled with forageable plants and herbs like Florida betony (stachys floridana), wax myrtle (morella cerifera) and mulberry (morus alba), all of which will show up on the menu at the 20-seat collaborative dinner. Some of her excursions have taken place on Sullivan's Island, but she prefers to forage close to home on James Island.
"When it comes to foraging, you should be foraging within one or two miles of your home," Punsalan said. "It creates the stability and empowerment, and you want to know your environment in close proximity. Foraging is creating this sustainability for yourself. It's really great to watch people to connect through the native flora."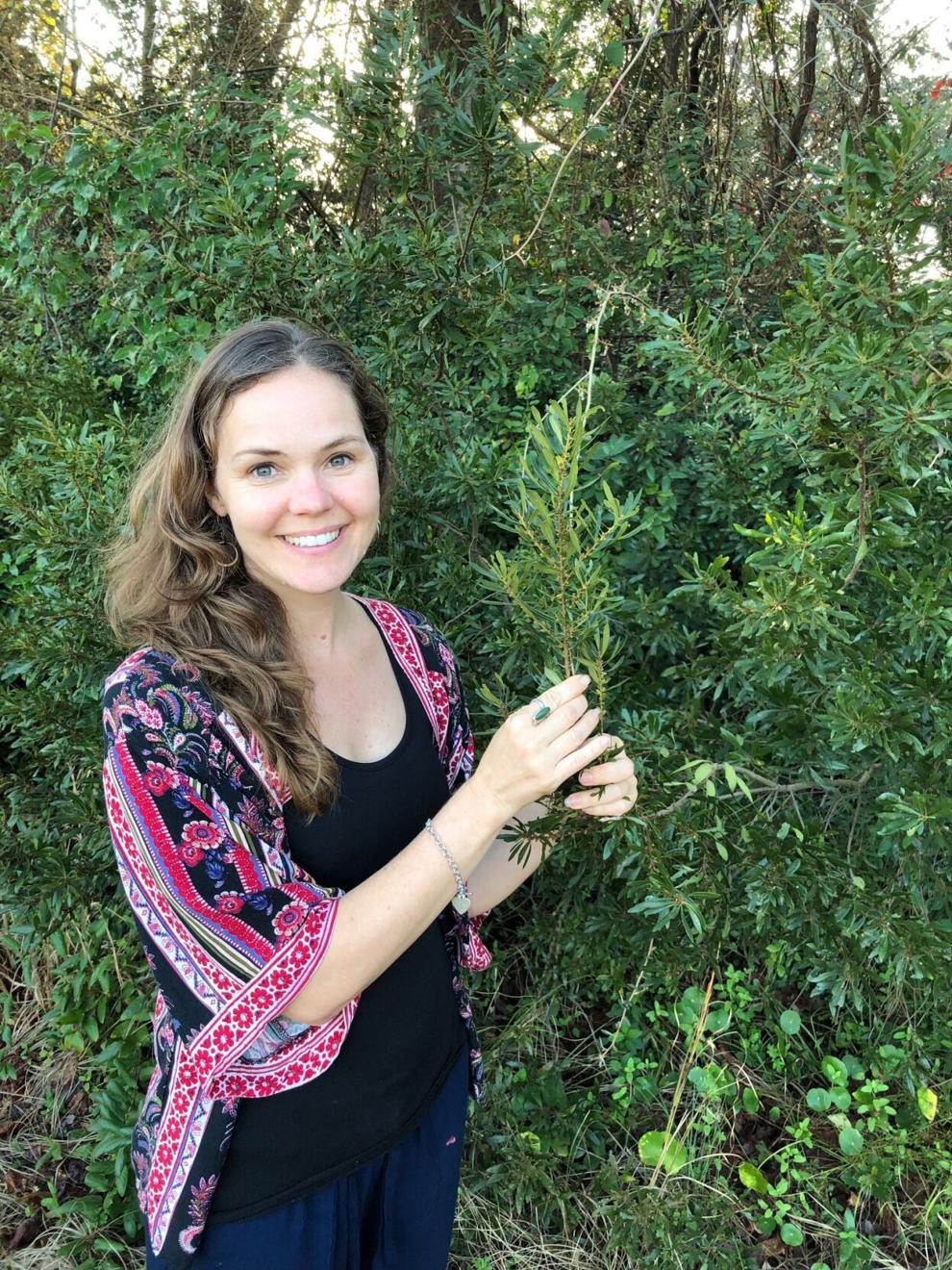 On Nov. 13, Cagalanan will incorporate at least one foraged ingredient into each of his five courses. There's a persimmon and apple salad, sushi-style eggplant with eel sauce and pineapple with chimichurri on the menu, among other options.
"I'm trying not to be just a very meat heavy chef," Cagalanan said. "My menu shouldn't just be focused on meat, because I also want to challenge myself."
Punsalan plans to learn from Cagalanan, whose pop-up once occupied a stall in the Workshop food court and now roams the area. In addition to the Forage to Table evening, Cagalanan is popping up at Edmund's Oast Brewing Co. Nov. 2, 9 and 16.
"The menu is where his expertise will come in because I'm going to learn new ways to cook with them," she said.
While nothing is set in stone, Cagalanan does plan on doing more plant-based dinners in the future.
Tickets to his and Punsalan's $65 meal are available online at yaholaherbalschool.com (location released after booking).
Reach Parker Milner at 843-830-3911. Follow him on Twitter @parkermilner_.