In early 2020, many major U.S. awards shows served only plant-based menus for the first time, with shows primarily citing the climate crisis as the reason behind the decision. And now, one of the biggest nights in fashion is joining the club — the 2021 Met gala will be vegan, serving a sustainable, plant-based menu to all of its fashionable guests.
Keep reading for all the details on this year's Met gala, the plant-based menu, the chefs, and how veganism will play into the fashion at the event.
The Met gala is going vegan.
Typically held the first Monday in May, the 2021 Met gala has been pushed back to Monday, Sept. 13 due to the coronavirus pandemic. This year's Met gala theme is In America: A Lexicon of Fashion, with a dress code of American Independence — and it looks like the Met kitchen will be honoring that by not taking independence away from any innocent animals.
This week, Vogue reported that 10 up-and-coming chefs — Fariyal Abdullahi, Nasim Alikhani, Emma Bengtsson, Lazarus Lynch, Junghyun Park, Erik Ramirez, Thomas Raquel, Sophia Roe, Simone Tong, and Fabian von Hauske — will each create their own sustainable, plant-based recipe for the event's fully vegan menu.
Article continues below advertisement
"They represent what the food scene in New York today looks like … what the next generation of food looks like, tastes like, where it lives," Marcus Samuelsson, the chef and restaurateur who chose the 10 lucky chefs, told Bon Appétit.
Article continues below advertisement
"We thought it was important to really talk about what's present, what's happening — how food is changing in America," Samuelsson continued. "We want to be the future of American food, of plant-based food. That conversation is happening now."
The Met gala menu has yet to be revealed — but for a taste of the chefs' cooking styles, check out Vogue's Instagram page over the next few weeks, where they will be showcasing the chefs creating plant-based summer recipes (the ones served at the Met gala will be different).
Article continues below advertisement
Will the Met gala have vegan fashion?
Celebrities, models, and muses are known for wearing over-the-top looks on the Met steps… So will the fashion be vegan this year, too?
Article continues below advertisement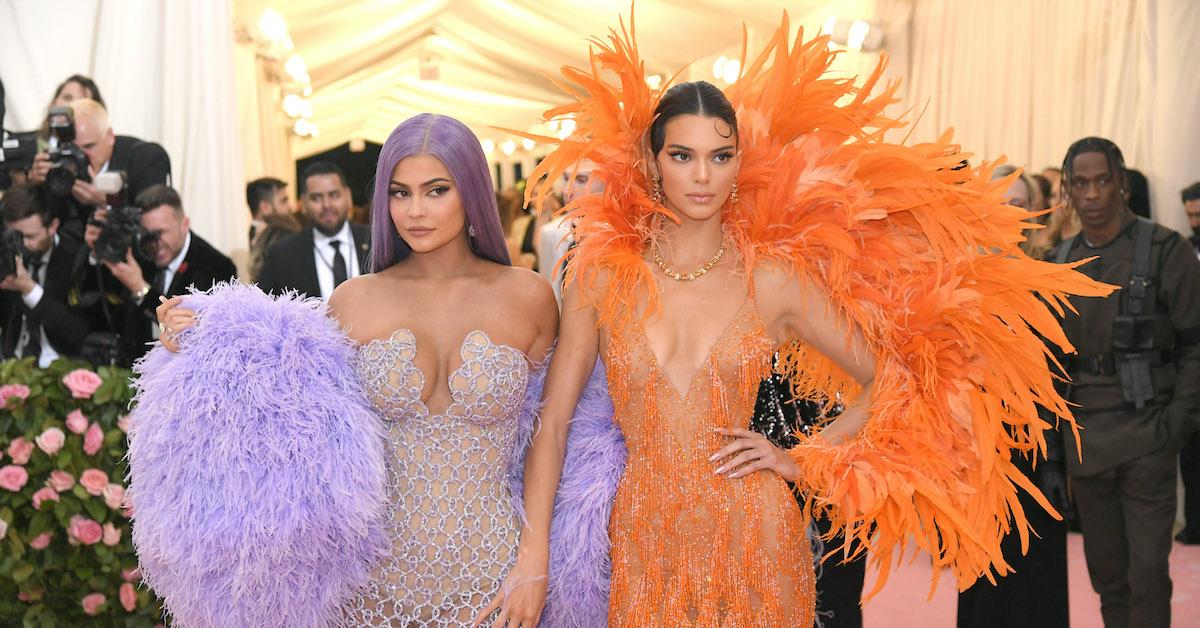 The Met gala organizers have yet to comment on the matter, but it's improbable that they could control what people wear and prevent designers from using materials made from animals, such as fur, wool, silk, leather, and feathers (the latter of which you can see above on Cardi B, Kylie, and Kendall Jenner — who garnered controversy for using real feathers). However, hopefully the announcement of the plant-based menu will inspire designers to keep their designs animal-free, too — PETA certainly hopes so.
Article continues below advertisement
"Kindness to animals is as American as apple pie, so the new vegan menu is perfect for the gala's 'Americana' theme, and it's sure to set a trend for other fashion events to follow," PETA President Ingrid Newkirk said in a statement. "PETA is celebrating the end of the Meat Gala and hopes to see attendees embrace Earth- and animal-friendly fashion, too — meaning no fur, leather, cashmere, wool, or feathers."
In recent years, more and more designers have been embracing sustainable fabrics and sustainable sewing techniques, including at the Met gala — so it will certainly be interesting to see how that manifests at the 2021 event.