No matter the time or weather, plant-based ice cream is always the answer! Don't let eating vegan get in your way of enjoying this creamy dessert. From store brand classics to mainstream frozen treats, we're dishing up our top 5 store-bought vegan ice cream brands you need to try next.
The iconic ice cream brand offers certified vegan versions of the classics. Think Cherry Garcia and Phish Food. Ben & Jerry's Vegan Ice Cream also includes non-dairy exclusives like Change the Whirled and Tonight Dough.
Tonight Dough Ice Cream – Inspired by the show that pushes back our bedtime, The Tonight Dough Ice Cream blends peanut butter and chocolate cookie dough pieces with caramel and chocolate ice cream. Yum! Ben & Jerry's is one of our favorite vegan ice cream brands.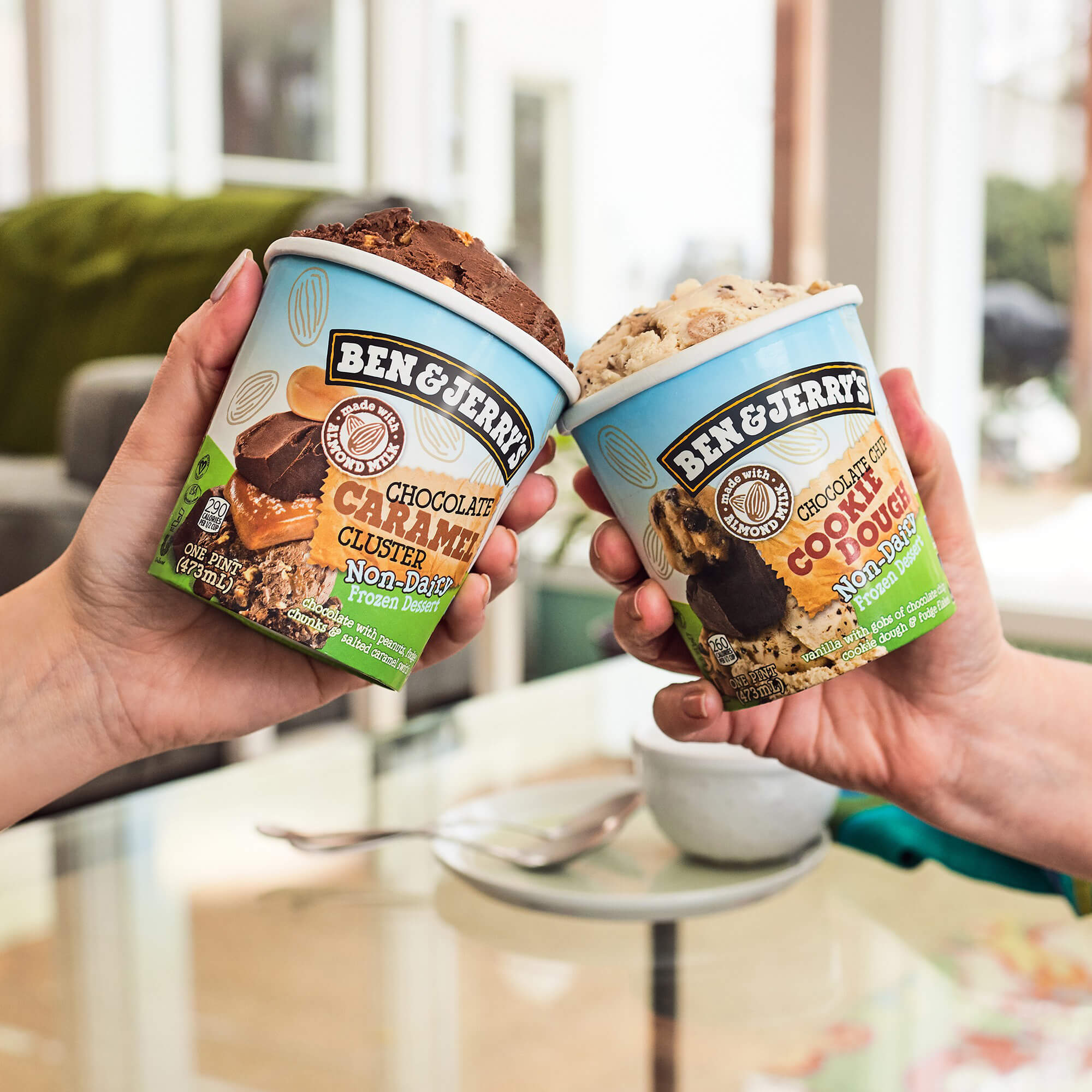 Who doesn't love a good TJ's run? We're always snagging a tub, or two, of the Trader Joe's Non-Dairy Frozen Desserts when we pop in. Made from coconut, oat, soy, and almond milk, these flavored desserts can be found in Vanilla, Cherry Chocolate Chip, Strawberry, and Cold Brew Coffee & Boba.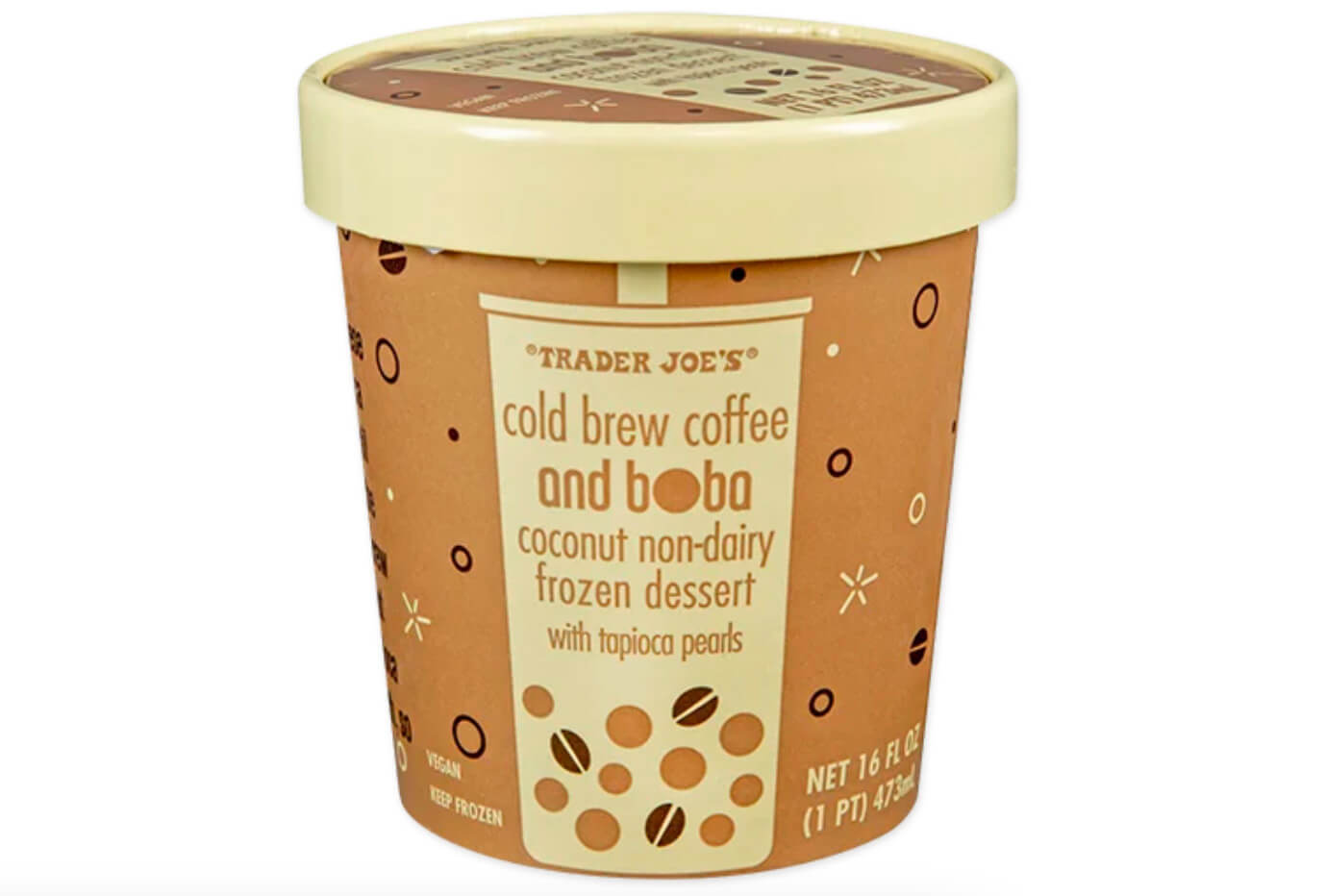 You didn't need another reason to visit the red bullseye, but you'll wanna scope out Target's Favorite Day Non-Dairy Ice Cream. Three words: add to cart. Choose from the store brand's lineup of almond milk-based ice creams like Vanilla Cake and Cookie Dough, Peanut Butter Chocolate, and Cashew Caramel.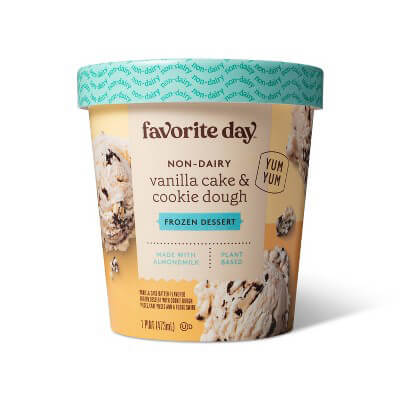 Belgian chocolate? Say no more. You can find these iconic Magnum Vegan Ice Cream bars in several varieties. We recommend the Non-Dairy Classic Bar filled with Madagascan vanilla dipped in a vegan milk chocolate shell. The ice cream brand also offers sea salt caramel bars and crunchy almond bars to snack on all summer long.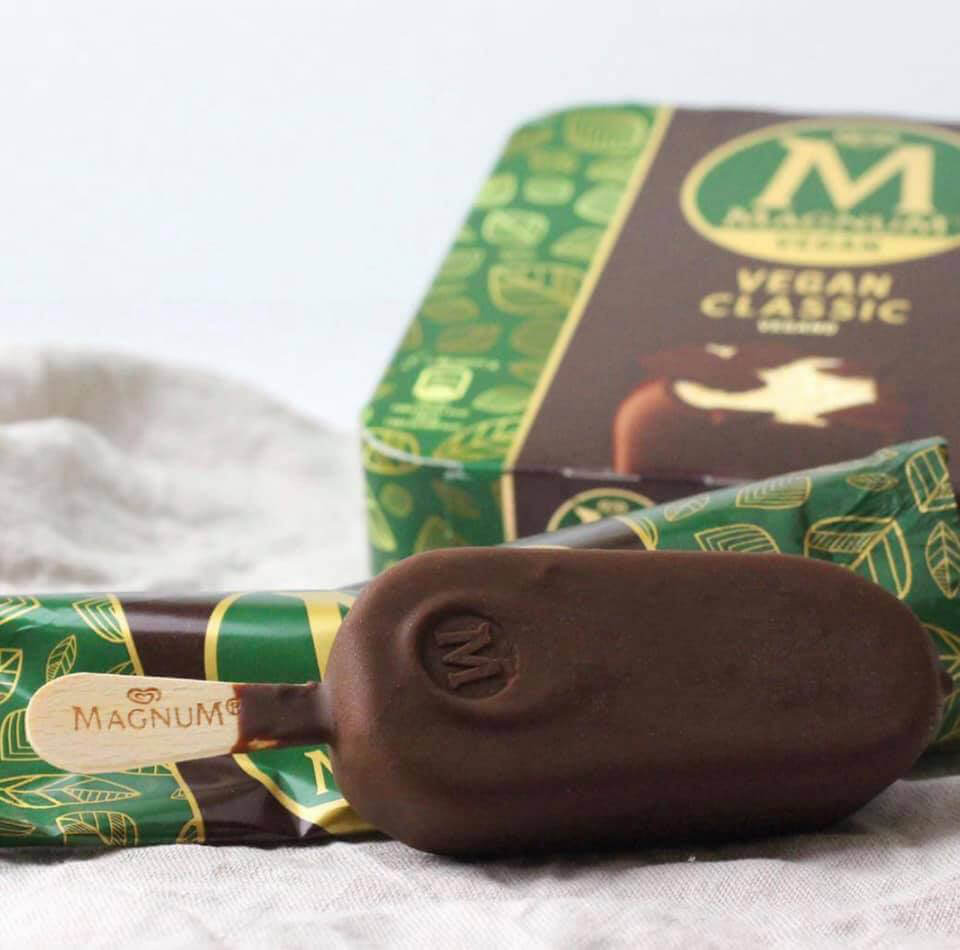 We can't wait for you to get your hands on these vegan ice cream varieties made from almond, cashew, and oat milk. From Cashew Milk Cookie Dough to Almond Milk Coffee Caramel Fudge, Open Nature Ice Cream offers serious flavor variety. The Albertsons grocery store brand can be found in stores across America.