31 March 2021, 11:48 | Updated: 13 May 2021, 15:20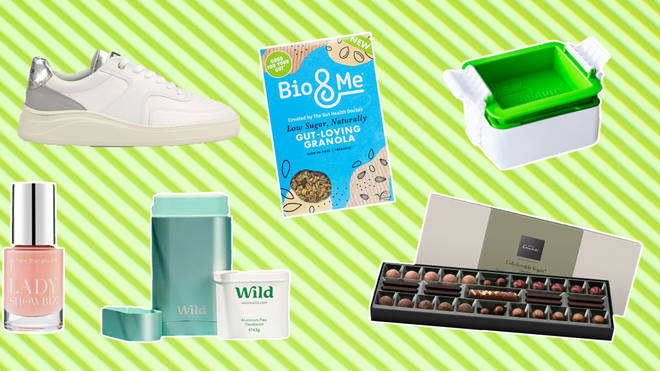 Are you ready to go animal-free? From make-up, to food, to clothes, here's the best new vegan products on the market.
Over lockdown, the demand for vegan products seems to have soared, with supermarket chains reporting an increase in the sale of plant-based products.
So, if you're looking at reducing your meat intake and buying more sustainable fashion and beauty products, we have a list of all the exciting new vegan products this year.
Vegan food and drink launches 2021
Bio&Me Granola
Bio&Me's new granola features 15 plant based ingredients that help maintain a healthy, happy gut.
What's more, it tastes delicious, with a soft, biscuity crunch, making it the perfect breakfast bowl or afternoon snack.
Buy now: £3.70 from Sainsbury's
Mon Dessert's at home kit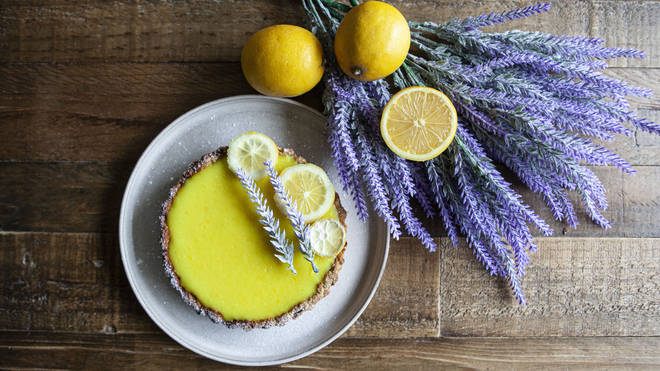 Mon Dessert has now released their Tarte au Citron kit (Lemon Tart) which is entirely plant-based and gluten free.
Arriving with fresh lemons, dates and all the ingredients necessarily to make the prefect base, Mon Dessert weigh out all the delicious ingredients for you.
Order now: £19.95 from Mon Dessert or as part of a monthly subscription.
LoveRaw's Cream Wafer Bar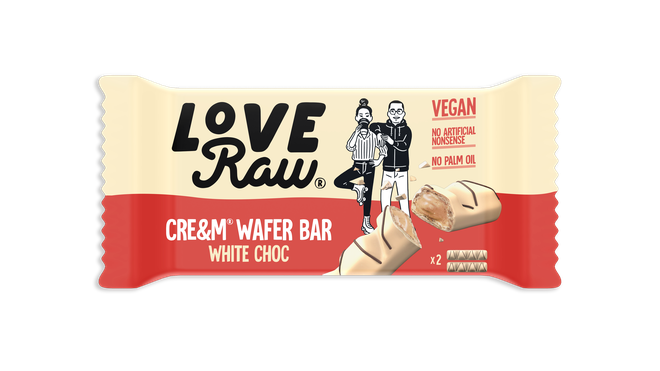 Why not try the world's first vegan WHITE hazelnut cream filled wafer bar from LoveRaw?
The bar is made from LoveRaw's very own branded white chocolate and contains no palm oil and no dairy.
Buy from April 1: £1.69 from Holland & Barrett, Amazon and LoveRaw
Aldi's Vegan Hot Dogs
Aldi has a whole range of new vegan BBQ products launching this summer, including Veggie-babs, No-Chicken Roatings Joints, Meatless Burgers and our favourite, the Vegan Hot Dogs.
Buy from May 2: £1.49 Pack of 12 from Aldi
Grated Mozzarella Style Sheese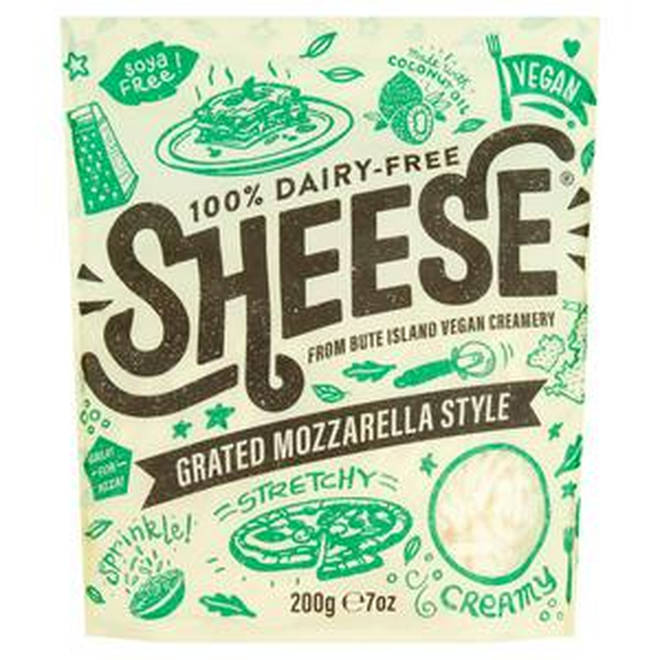 Foreign holidays might be off the cards for now, but you can transport yourself to Italy with Sheese's Mozzarella style cheese.
Perfect for your favourite pizza or pasta dish, it has a mild creamy taste.
Buy now: £2.50 from Waitrose and Sainsbury's
Hello Spring Vegan Afternoon Tea for Two with Piglet's Pantry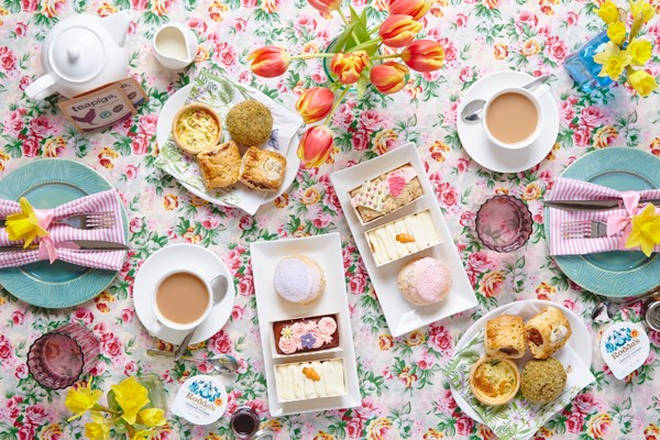 If you're in need of a sweet treat but can't make it to your favourite restaurant right now, you can bring these delicious vegan nibbles to your door.
Created by Piglet's Pantry, their Afternoon Tea includes fluffy scones with whipped vegan butter and strawberry jam, a selection of sweet treats and spring vegetable savouries.
Cauldron Greek-Style Cubes in Mediterranean Herbs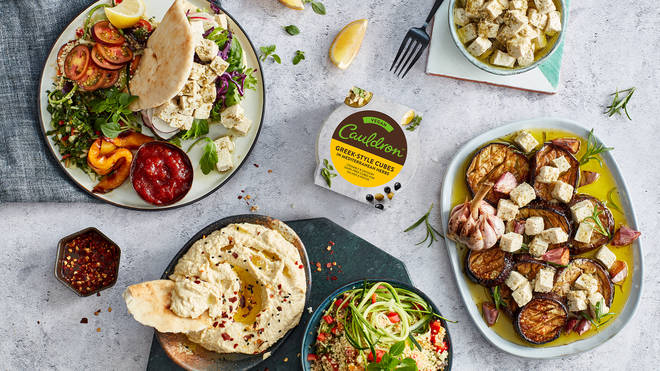 These cubes will give the added flavour to your summer dishes and are infused with the delicious flavours of basil and oregano.
Made from organic and sustainable soya beans, as well as coming in 100% recyclable packaging, the new Greek-Style cubes are also environmentally friendly.
Buy from April 14: £2.50 from Waitrose
Tofu Press from Tofuture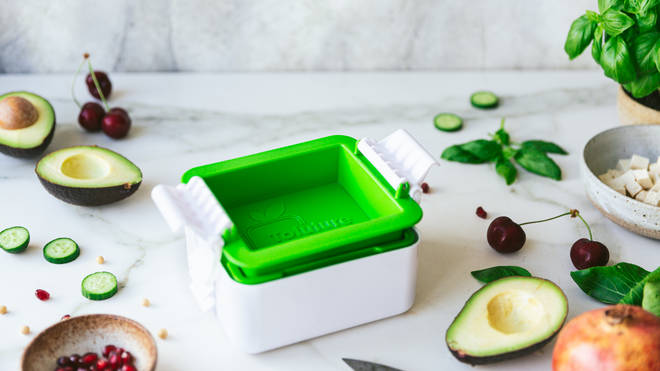 This tofu press transforms the taste and texture of tofu by removing the excess water.
Instead of spending hours pressing tofu with heavy tins and books, this clever contraption squeezed the water out of tofu prior to cooking, making it perfect healthy roasting, grilling and baking.
Buy now: £23.99 from Lakeland, Amazon and Tofuture
Krispy Kreme Vegan Doughnut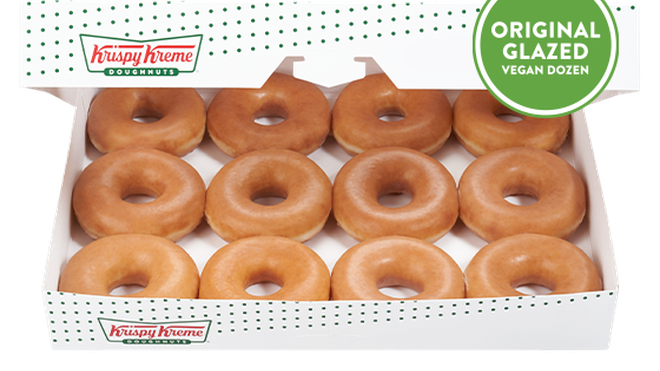 Inspired by the iconic Original Glazed launched in 1937 – the new Original Glazed Vegan doughnut tastes just as good.
It also has the same light and fluffy texture as the original and is available to order now.
Buy now: Visit their website for more information
The Brook Delivery Meal Kits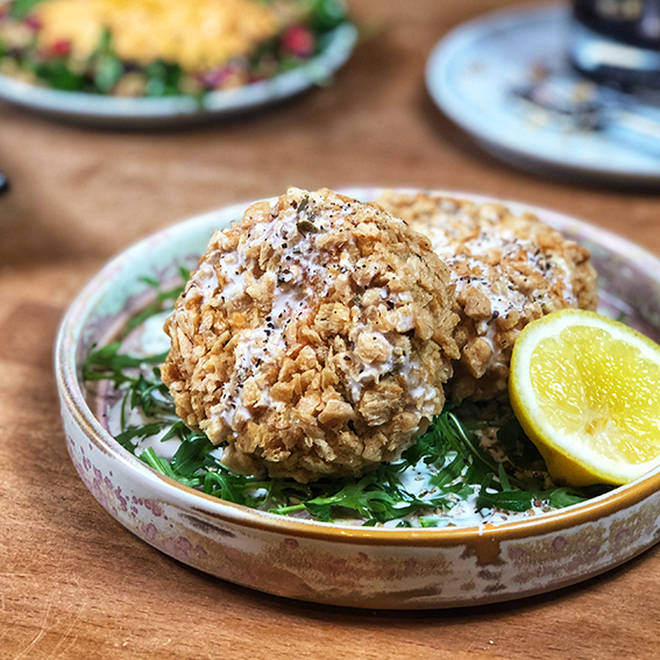 The Brook have launched their plant based meal delivery kits, delivering restaurant quality food direct to your door.
Try from their range of delicious dishes including Seafood cakes, Mac and Cheese and Coconut Dhal.
Buy now: For more information visit The Brook's website
fiid's vegan lunch bowls
This range of delicious, vegan lunch bowls combine vegetables, legumes and spices, to create plant-based meals which are ready in just two minutes.
These include Aromatic Lentil & Sweet Potato Curry, Rich Sundried Tomato & Lentil, Smoky Black Bean Chilli and Hearty Moroccan Chickpea Tagin.
Buy now: Find out more about fiid's subscription service
Borough Broth Company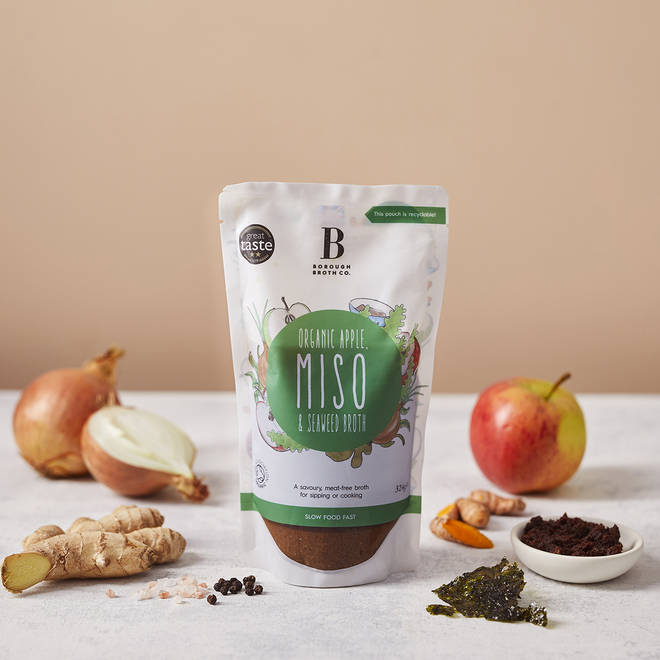 Borough Broth Company create hour slow cooked, organic, broths with no additives.
Their Organic Apple, Miso and Seaweed Broth is made with British organic seaweed, organic brown rice miso and organic apples.
Buy now: £27.00 for 5 from Borough Broth's website
Karma Bites popped lotus seeds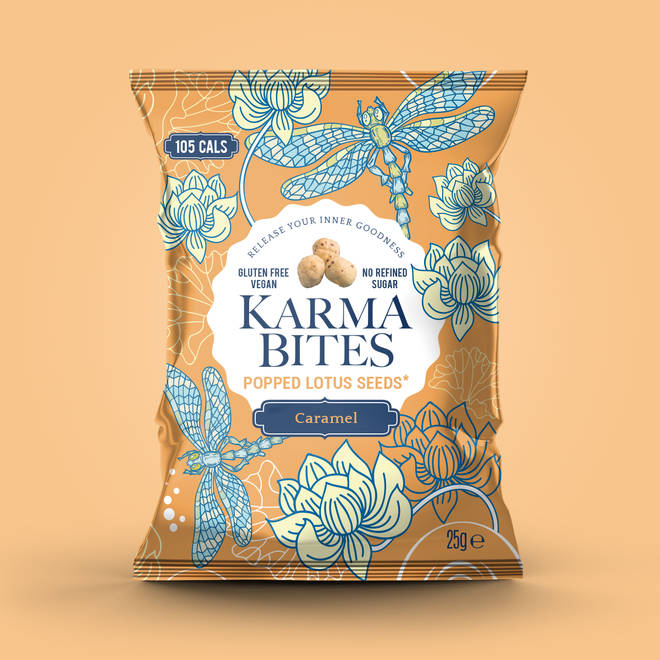 These popped lotus seeds are available in amazing flavours including Peri-Peri, Wasabi, Coconut & Vanilla, Himalayan Pink Salt and Caramel.
The products are all natural, vegan and gluten free.
Buy now: £1.59 from Karma Bites, Ocado, Whole Foods Market and Planet Organic.
Mude drinks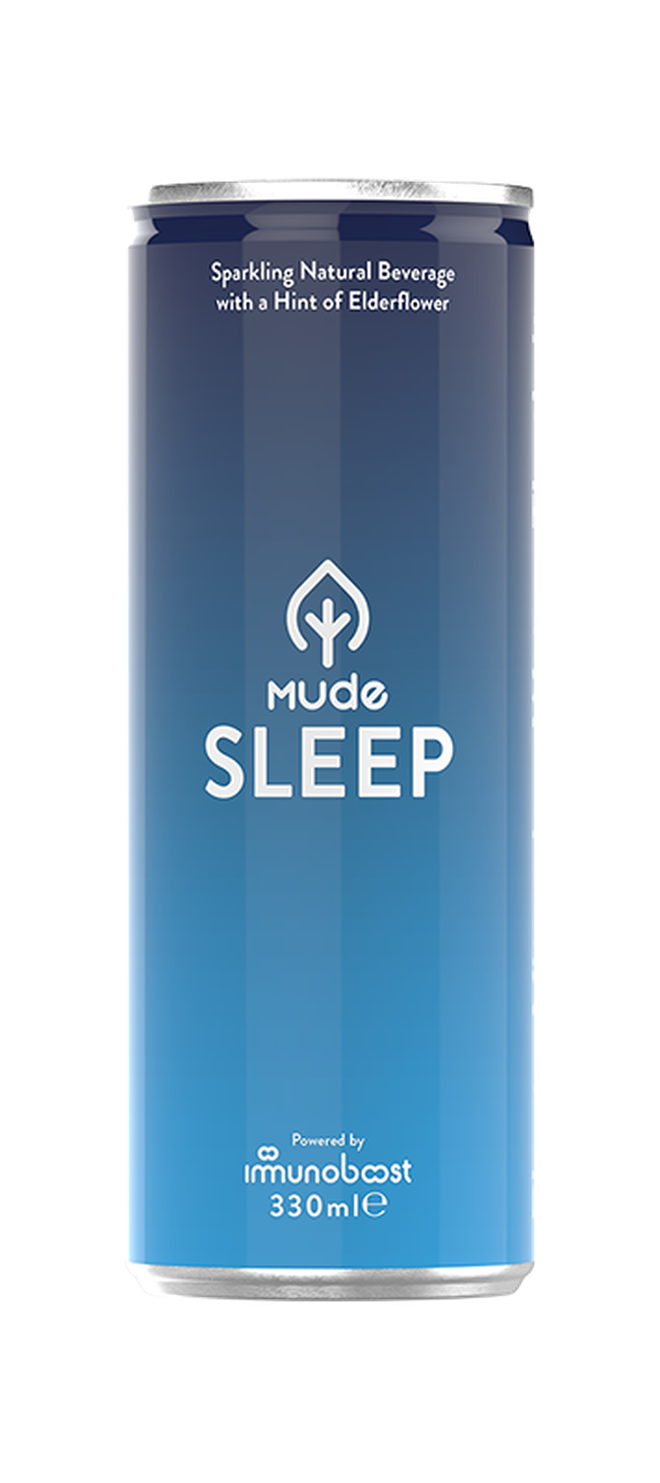 Made from all-natural plant based ingredients, the Mude range has five functional drinks including Sleep, Work and Chill.
Buy now: £30 for 12 from The Naked Collective
Hotel Chocolat's Vegan selection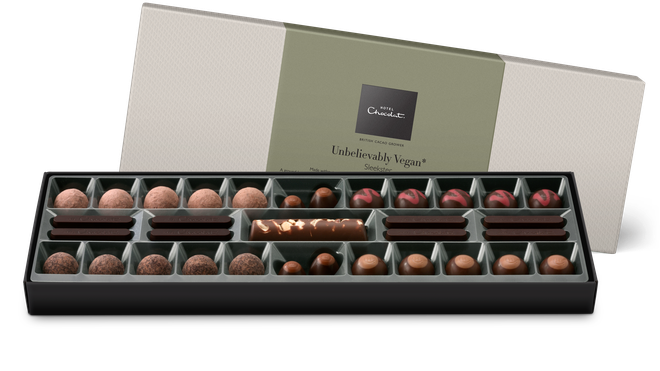 Hotel Chocolat has the ultimate vegan selection to make your mouth water this year.
Their Vegan Sleekster has a delicious selection of 33 chocolates with pralines, truffles, caramels and batons.
Their 45% Nutmilk Chocolate Batons are finely milled hazelnuts, while their classic hot chocolate is not too bitter and not too sweet.
Buy now: Prices from £7 from Hotel Chocolat
Soupologie 'Foodologie' Meal Pots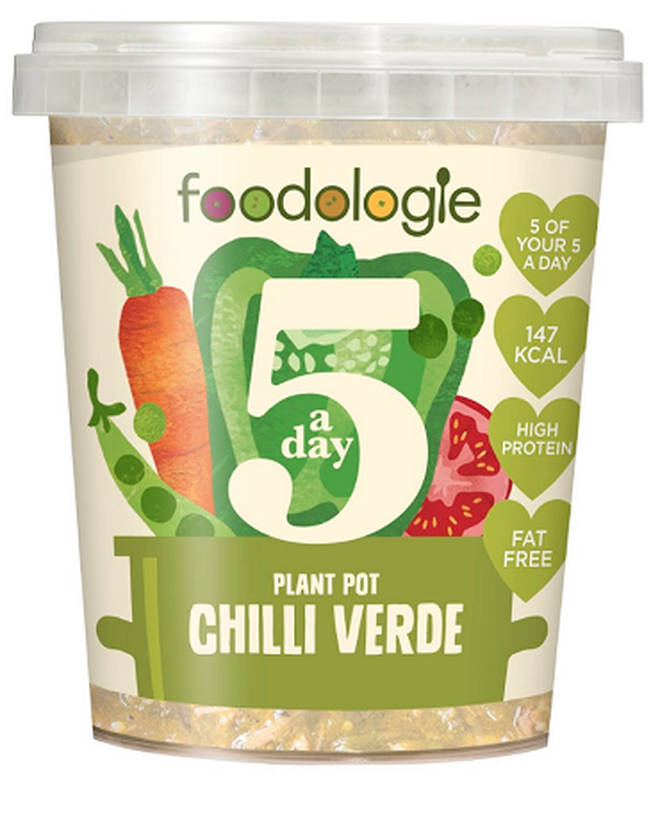 The family behind British soup brand Soupologiehave just launched their first range of 'Foodologie' vegan meal pots.
There are five tasty flavours including a Bountiful Burrito Bowl and a Super-Charged Chilli Verde.
ta. gift box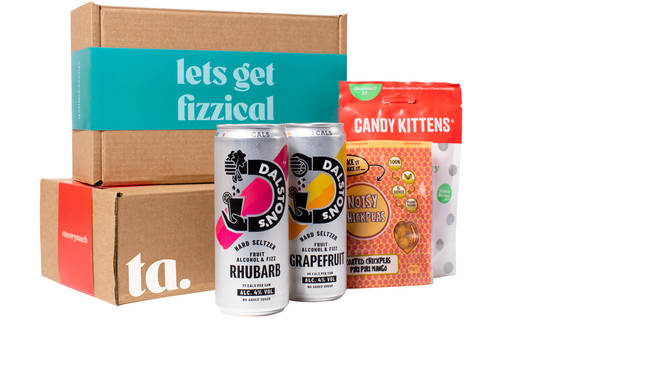 You can create your own handpicked gift box from ta. which is perfect accompaniment for picnics and garden parties this summer.
The 'let's get fizzical' box contains Dalston's grapefruit and rhubarb Hard Seltzer drinks, paired with Noisy Chickpeas snacks and Candy Kitten Palm Oil free Vegan sweets.
There are also plenty of other options including soft drinks and cocktails.
Buy now: from £9.99 – £14.48 from ta.
Violife BBQ Box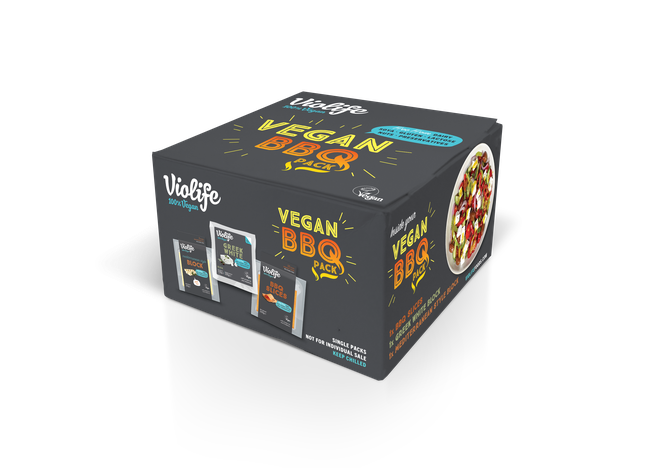 Violife are renowned for their incredible range of vegan cheeses, which taste amazing, melt, and are dead-ringers for the real thing.
They have just launched a new BBQ box in time for summer, which comes complete with their BBQ slices, Greek White, and Mediterranean Style Block.
The box costs £6 and is available to buy at Sainsbury's.
Visit their website for more information.
Vegan beauty and fashion launches 2021
Brow HQ Skinny Pencil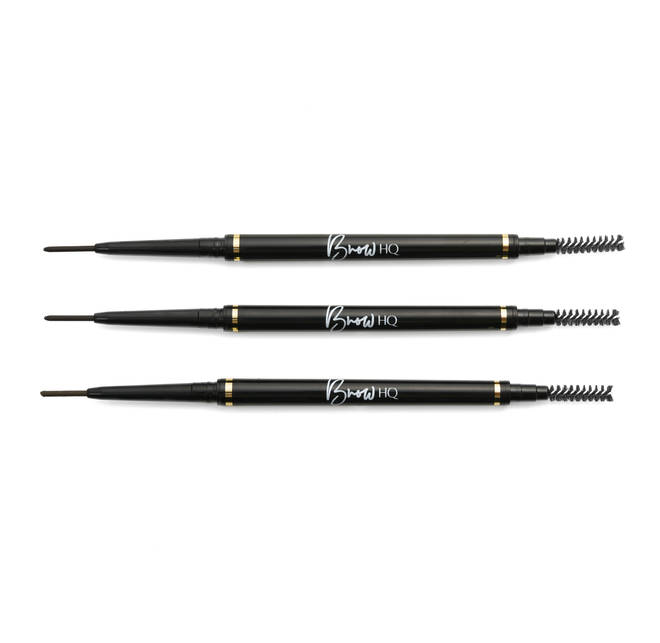 Brow HQ have recently released their skinny pencil with a design allowing the finest hair-stroke and detail.
As well as being vegan friendly and cruelty free, it can be used to create hair-strokes and fluffy brows.
Herbal Essences Vegan Essence of Life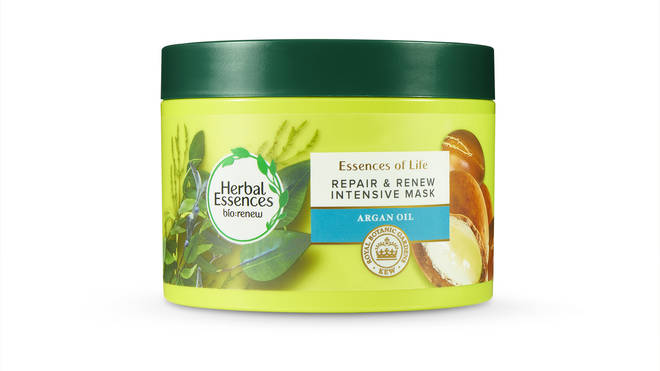 Herbal Essences' new PETA Vegan and Cruelty Free formula is 'good for your hair, spirit and planet'.
Their collection includes a hair mask, hair mist and oil concentration which are the perfect antidote to dry, damaged and lifeless hair.
Buy now: Prices starting at £4.50 from Superdrug
Lady Showbiz nail polish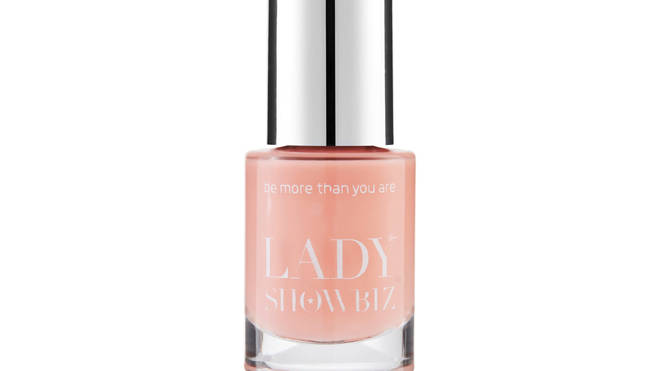 Lady Showbiz has released their top seasonal polishes which are all vegan and cruelty free.
Colours include Pastels, Neutral tones and Sunset Shades perfect for the warmer months.
Buy now: £12.00 from Lady Showbiz
Padded Shaper Bra by Boody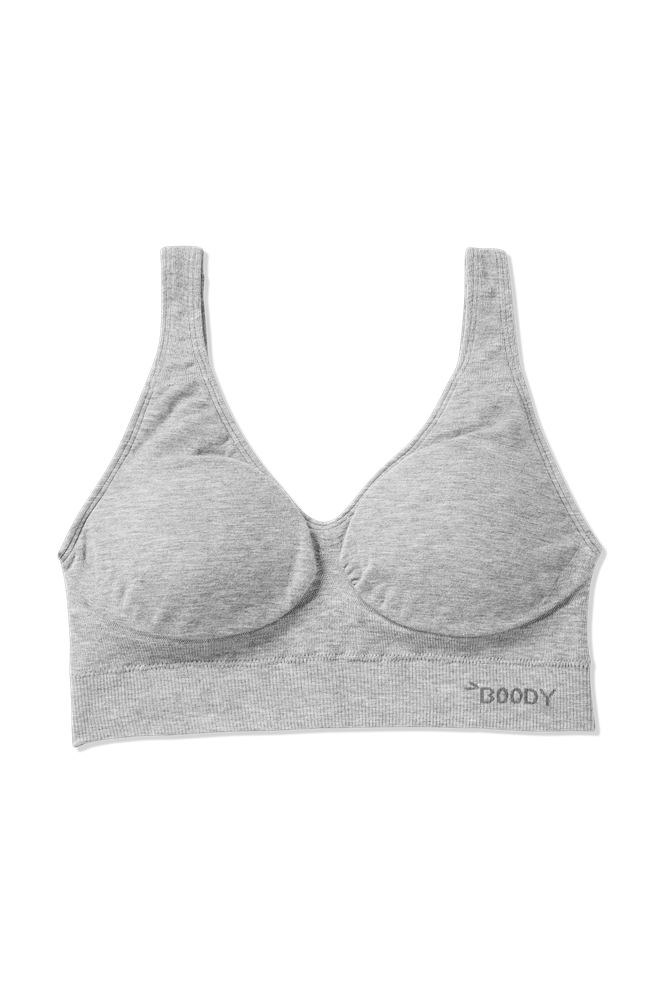 Boody's bra range is made from organically-grown bamboo, making it sustainable, high-quality, comfortable and affordable.
They offer a range of underwear styles for women including these Shaper Bras which are available in sizes XS through to XL.
Trainers by Mercer Amsterdam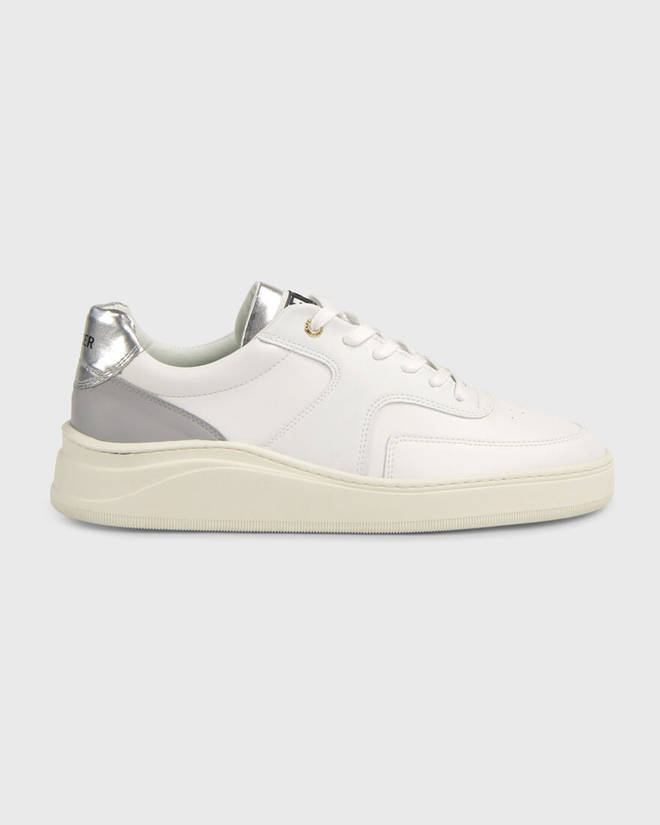 Mercer Amsterdam has a new lowtop trainer style which are 'inspired by on-court tennis sneakers from the early 70's.'
They are made with On-Micro® which is a waterproof and breathable vegan material that reproduces the characteristics of natural cowhide in a microfiber.
Buy now: £195 from Mercer Amsterdam
Serenity Pyjama Set by Fox and Taylor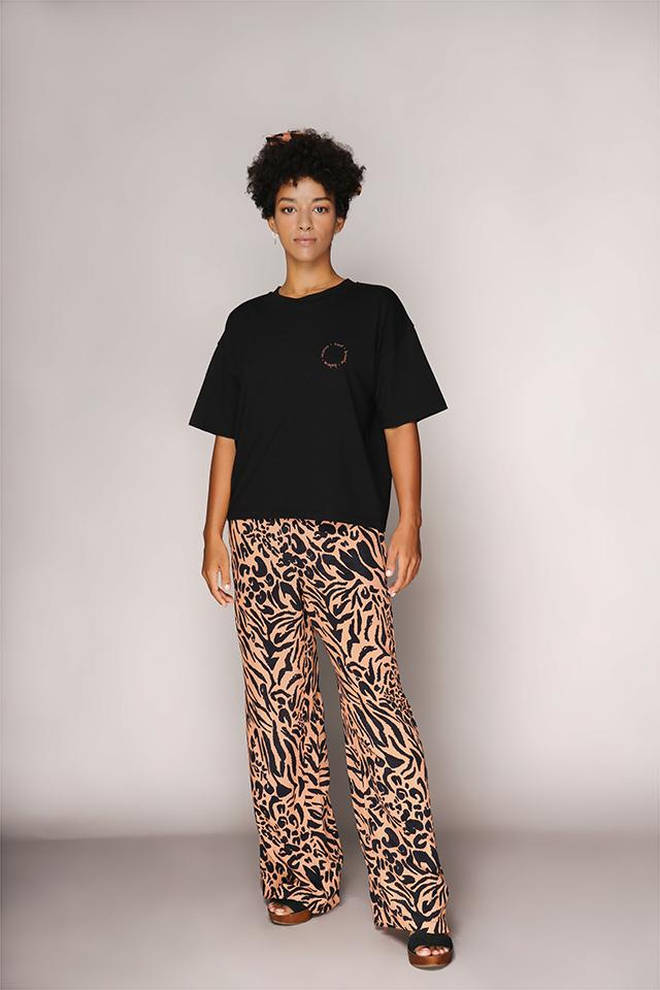 Fox and Taylor has a new vegan silk serenity range which includes a high waisted wide leg pyjama pant and matching morning mantra sleep-T in organic cotton.
The eco pyjama set is packaged in a reusable eco cotton bag, making it the perfect gift to yourself or your loved ones.
Buy now: £55.00 from Fox and Taylor
Refillable Deodorant by Wild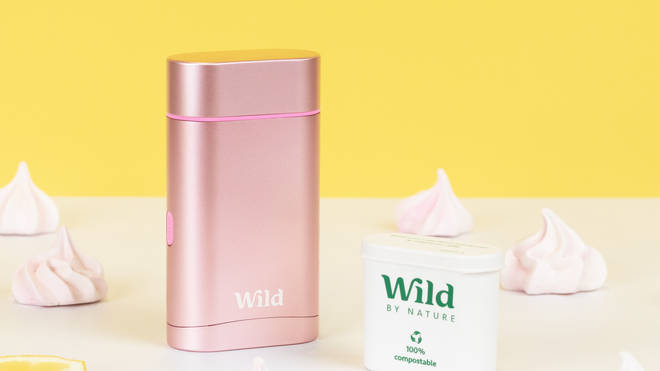 Natural deodorant brand Wild comprises a refillable deodorant system with a fresh range of improved scents.
These are all vegan-friendly, eco-friendly and free from nasties such as aluminium salts, parabens and phthalates.
Their limited edition Lemon Meringue scent features top notes of sweet, creamy and biscuity meringue and is cut through by the clean and fresh tang of lemon with a drop of orange blossom.